Upcoming dates of Riga flea market: May 27th, June 10th, July 1
---
Flea market will be great alternative shopping option for all vintage and handmade goods lovers – visitors will be able to find so many wonderful things among the offered range – from housewares, old vinyls and cameras to beautiful clothing and handmade jewelry.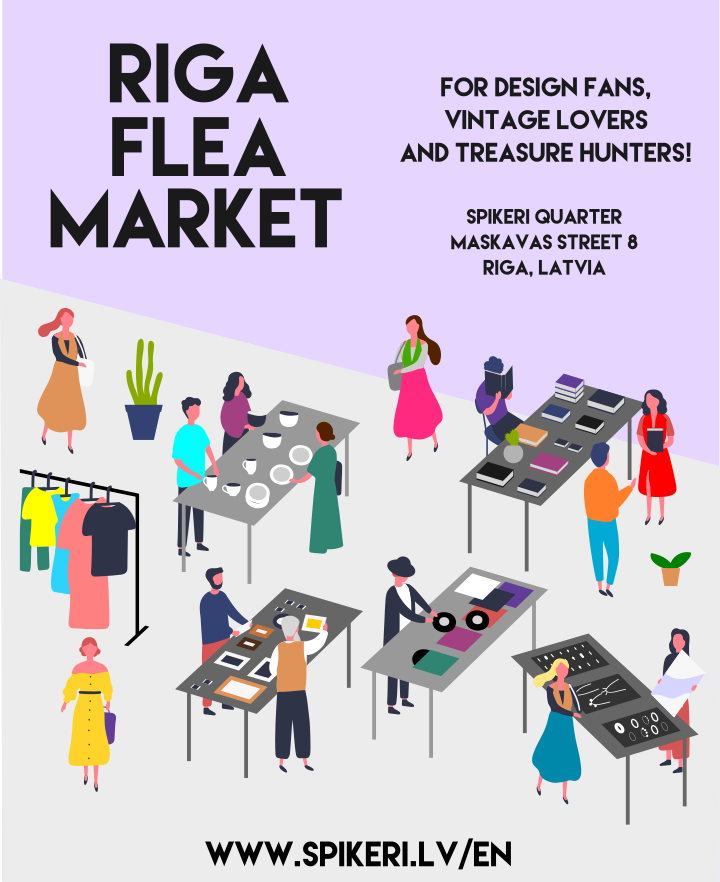 About Riga Flea Market
Riga flea market in Spikeri has been going on since 2014 and works with the aim of developing and implementing the best traditions of European outdoor flea markets in Riga. In the flea market, anyone who has a valuable things in stock can become a trader. For buyers, such flea markets are an opportunity to find interesting and unique things with history and to give them a new life by purchasing them.
What can you find and buy in a flea market?



Riga Flea Market has a great diversity every time. Here you will find exciting and interesting things – various antique and modern home things, tableware, cutlery, badges, books, vinyl records, photo and sound equipment, accessories, clothes, toys, artists' works and modern design items and other things.